The Shower Dr, BATS Bathrooms and BATS Tiling Group
For all your bathroom and tiling requirements
The Shower Doctor, BATS Bathrooms, BATS Tiling Group | Brisbane and Sunshine Coast
For reliable, professional and cost effective leaking shower repairs, bathroom renovations, residential and commercial tiling The Shower Doctor, BATS Bathrooms and BATS Tiling group are hassle free solution. Servicing the greater Brisbane area, Logan, Ipswich and the Sunshine Coast out team of fully trained professionals will find a solution to any bathroom and wet area problem.
The Shower Doctor, a professional local, QBCC registered company
AFTER 25 YEARS IN THE INDUSTRY, THE SHOWER DR group has the experience, knowledge and equipment to quickly pinpoint the source of any water leaks or bathroom issues.
Leaking Shower Repairs
If you have a leaking shower, mouldy, cracked or missing tiles our tradespeople will supply a detailed report about your shower and bathroom and recommend a tailored solution to meet your needs and budget. We don't take a "one size fits all" approach to leaking showers and shower repairs, rather we find the correct solution for every job. Because we do this we can guarantee your shower repair will last and you'll receive a written guarantee for all work and materials. Our reputation has been built on satisfied customers as you'll read on our review page and Google and Facebook reviews.
Shower Base Rebuilds and Shower Rebuilds
LIFE EVERYTHING, SHOWERS HAVE A LIFESPAN and if we can't reseal your leaking shower, we'll show you why and provide a quote for the correct and most affordable repair.
Shower base rebuilds:
The base of some of the showers we inspect is damaged beyond the scope of a Shower Doctor reseal service. If this is the case and if the structural integrity of the shower walls haven't been compromised, a shower base rebuild may be the answer to achieving a successful repair.
A Shower Doctor base rebuild entails removing the complete shower base and the bottom two rows of wall tiles and rebuilding the shower base from the bottom up. This includes, making any necessary minor repairs to the frame and flooring, waterproofing, screening, installing a puddle flange, retiling as well as stripping and re-grouting the walls of the shower. This ensures that the life of the shower can be extended on a cost effective way. Your Shower Doctor tradesman will inspect your leaking shower and advise on the best way to repair any issues they find.
Shower Rebuilds:
From time to time showers have become so badly damaged by extensive water leaks or house movement that the only realistic option is to rebuild the shower recess completely. Again, your Shower Doctor tradesman will show any problems identified and provide a comprehensive report and quote for the recommended repair.
Bathroom Renovations and Residential and Commercial Tiling
THE SHOWER DOCTOR undertakes full bathroom renovations as well as shower resealing and bathroom and shower repairs. Many of our renovations are managed in conjunction with our bathroom renovation arm BATS Bathrooms. BATS Bathrooms' tradesmen are skilled and experienced in every aspect of bathroom renovation and principal Rhys Daniel can provide advice and recommendations so that you enjoy the bathroom of your dreams. With a eye for detail and exacting quality of materials and workmanship you'll be surprised at how an old tired room can be converted into a contemporary bathroom with modern fixtures and spectacular tiling.
The Shower Doctor and BATS Bathrooms use and recommend BATS Tiling Specialists for all tiling work. BATS Tiling has a wealth of experience in all aspects of tiling including interior and exterior residential and commercial tiling as well as swimming pool tiling. Servicing the entire Sunshine Coast and Brisbane regions including Bribie Island, BATS Tiling tiling crews are reliable professionals who will help you keep any commercial or residential tiling project on schedule and on budget.
So happy with our experience with The Shower Dr Team! Great service, great value, great work! Very professional, great communication and very efficient. So happy with our new ensuite. The Shower Dr went above and beyond our expectations. Thank you!
25 Years Experience Repairing Showers and Bathrooms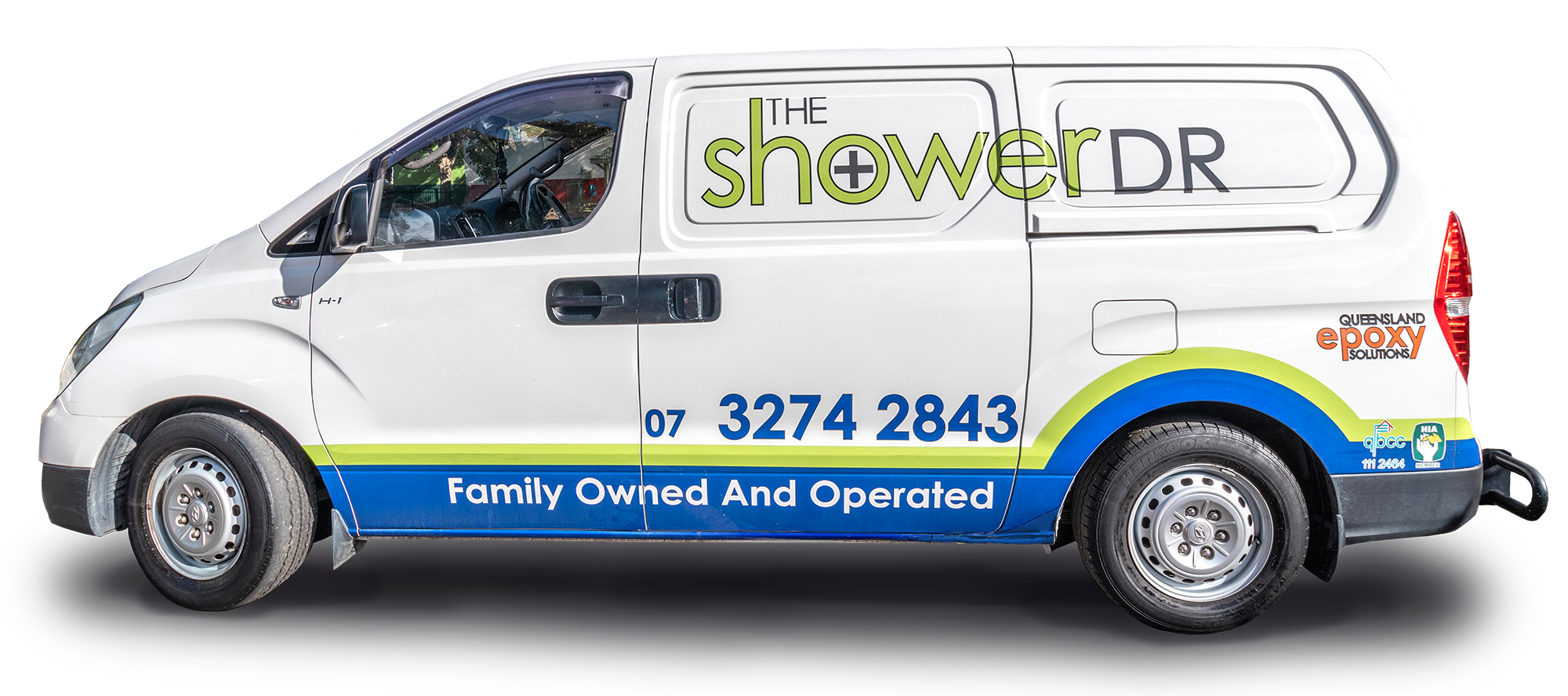 Brisbane
U9 8 Chrome Street
Salisbury QLD 4107

Ph: 07 3274 2843


Monday - Friday  8:30am- 4:30pm