Leaking Shower Floor Repair Brisbane
As annoying as a leaking shower floor is, at The Shower Dr it is our speciality. We have more than 25 years experience in shower floor repair, more than any other business in Brisbane. Our QBCC registered builders can usually fix a leaking shower without removing tiles and re-seal the leaking shower effectively and permanently.
If you are experiencing a water leak, The Shower Dr offers a full range of options to suit your budget and your taste. The main thing to remember is that if you let it go on too long it can really start to affect the structural integrity of your home.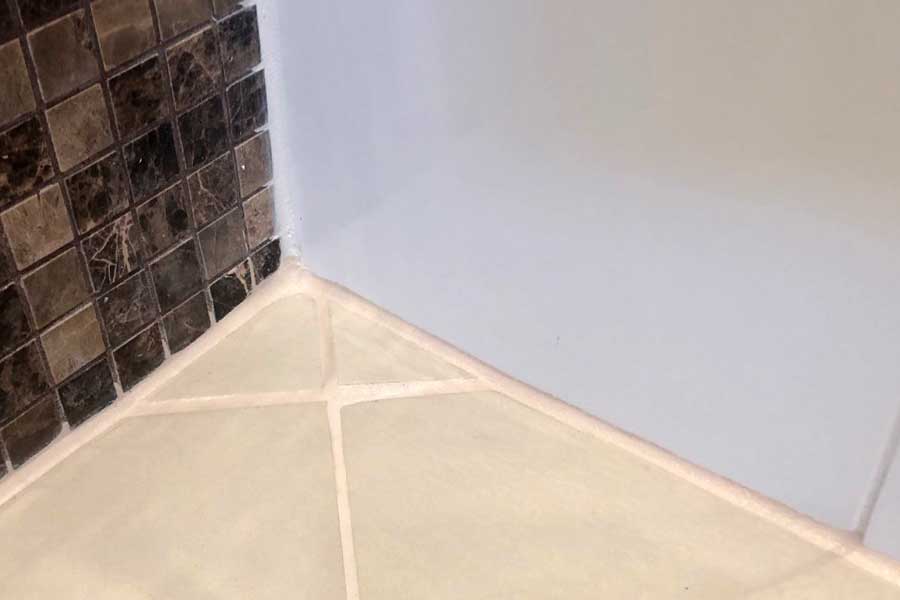 Cosmetic Shower Repair or
Regrouting Service
It is a good idea to get your repair done as maintenance rather than when it is too late and it starts to cause structural damage. If you're starting to notice the grout cracking and the shower looking generally tired, then it is worthwhile to get a professional involved.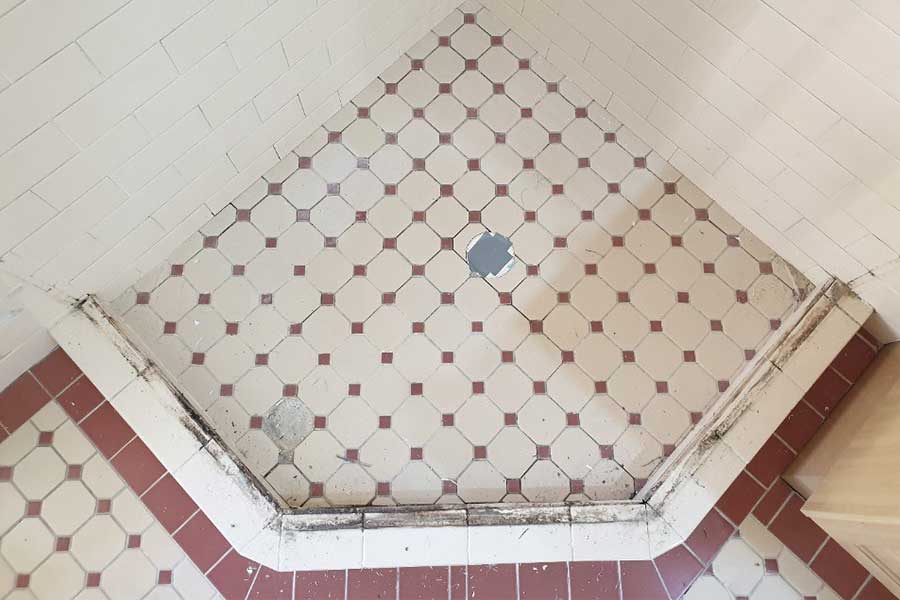 Cracked Shower Base Repair
A leaking shower, cracked or loose tiles or even missing grout can be fixed without it being very expensive. Don't despair most leaking showers repairs can be carried out in a day with a guaranteed Shower Dr Shower Service.
Save plenty of time, inconvenience and money by contacting us as soon as you notice a problem in your shower.
For shower repair services in South East Queensland, call the professionals. The Shower Dr can Repair, Restore and Rebuild showers – guaranteed. Call The Shower Dr today to chat about a cost effective, high quality shower leak repair.
How Do You Know If You Have a Leak In Your Shower Floor?
It is common that when a shower starts to get old that a leak can occur. A leak can start from the movement in the tiles and the grout starts to crack and come apart. A more obvious sign is that the tiles are cracked and coming loose, this left unattended for a long period of time can cause the waterproof membrane to fail.
Sometimes it isn't this obvious and It can be really difficult to identify a leak without a trained eye or leak detection equipment. At The Shower Dr we use state-of-the-art equipment to identify any leaks quickly and effectively so we can assess the problem correctly and fix it the first time around.
What Is a Shower Service?
A full Shower Dr Service is sufficient to restore the water integrity of the shower floor leak. In just a day or two we can complete a full service and attend with minimum fuss and disruption.
A base rebuild includes:
Remove and refit the shower screen
Remove existing grout, silicone and sealants from the shower recess
Remove and replace cracked or loose tiles
Complete a thorough deep clean of the shower base and shower walls
Regrout shower floor with waterproof Mapei Kerapoxy or Ultracolor grouts
Refit the screen and redo the shower seal
Contact our team to arrange your full Shower Dr service.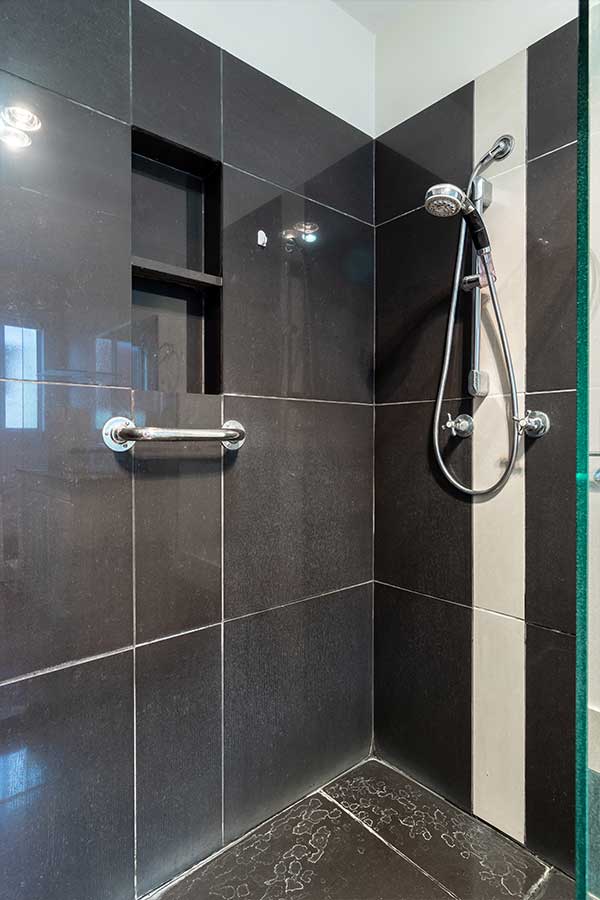 "These guys are a force to be reckoned with. I recently had both bathrooms resealed and nothing was too much trouble for them. The bathrooms look heaps better and they went above and beyond what was expected. I would recommend them to anybody who needs resealing on their showers." 15/12/2018
.
Brisbane
U9 8 Chrome Street
Salisbury QLD 4107

Ph: 07 3274 2843

Monday - Friday  8:30am- 4:30pm