Do you need a plumber or a doctor?
Who to call when you have a leaking shower
Make the right choice between a plumber and The Shower Dr
When you have a leaking shower or water issue your first thought might be to call a plumber but are your first instincts always right? Should you be calling a plumber or a doctor? The Shower Dr can help you make the right decision
Sometimes it's an easy choice and sometimes it's not. The trick is knowing who does what when it comes to repairing leaking showers, and that's all in the diagnosis.
As many as 85% of shower leaks are not caused by leaking pipes but by cracked and faulty grout, damaged waterproof membranes and incorrectly constructed showers. You need a The Shower Dr to diagnose the real cause of your shower leak.
When to call a plumber?
You need a plumber if you know you've got a burst or leaking pipe or a faulty tap that needs repairing
You need a plumber of you have a blocked pipe
You need a plumber if you need your water pressure adjusted
You need a plumber if your hot water system isn't working
When to call a doctor – The Shower Dr?
But what if you're not really sure what the problem is? When all you know is that you have a leak in your shower or bathroom,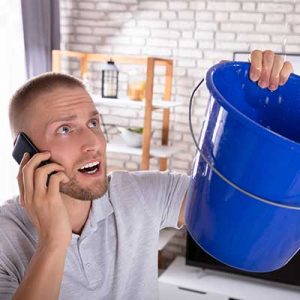 you need a doctor to give you a diagnosis.
As a licenced QBCC builder who specialises in wet areas, The Shower Dr understands showers and bathrooms. We don't just diagnose shower problems and repair them, we build showers and bathrooms from the ground up and we know how a good shower should be constructed, what can go wrong, and what to do about it.
We've repaired 1000's of leaking showers over the years and in the majority of cases either waterproofing issues, poor construction or simply the age of the shower have been the cause of the water leak.  Unfortunately none of these issues can be addressed by most plumbers and they will advise you to call a shower repair specialist, a "doctor" like The Shower Dr.
The reality is, at The Shower DR, we can give you the true cause of the leak, and offer you a repair solution for this, no matter the cause – 100% of the time!
How we diagnose your shower problem
At The Shower Dr we take a systematic and professional approach to shower repairs, we want to know exactly what the problem is before we try and quote you for a repair. You won't hear guesses or a maybe from your Shower Dr tradesman, by the time they leave your home we'll have found the issue, and you'll know all the possible options for a comprehensive repair.
Thorough damage assessment
Your QBCC licenced, Shower Dr tradesman is experienced in every aspect of shower and bathroom construction and they'll prepare a full damage assessment including the areas that can't be seen, such as in walls and under tiles.
A comprehensive report
Once your leak has been evaluated, The Shower Dr will provide you with a detailed written report of how and why your shower is leaking together with all of the options for undertaking the necessary repairs and the life expectancy of each option.
Itemised quote
We'll also send you a fully itemised, fixed price guaranteed quote to carry out the repair option you choose. The shower repair option you choose will have our clearly defined warranty covering all the work we undertake.

 
You'll have peace of mind and certainty
With only ONE phone call, talking to only ONE tradesman and having only ONE inspection, you'll have the certainty of knowing that your leaking shower has been examined by experts. Trusted Builders who not only repair, but build new bathrooms to the highest standard every day. You'll also get the doctor's diagnosis in writing letting you know exactly what your next steps are to having a safe and healthy bathroom again.
Comprehensive, trusted and affordable
The Shower Dr offers this complete and comprehensive service to save our busy customers time, effort and money.
We provide this comprehensive service for an investment of $99.00 (incl. GST) which is most likely far less than many plumbers call out fees, and offers far more confidence, value and a real solution no matter what the cause of the leaking shower is.
When you need a leak problem solved permanently, call The Shower Dr, the QBCC licensed repairers and builders you can trust. All our staff direct employees of The Shower Dr and all have been thoroughly briefed on safety measures and are absolutely committed to upholding them. We are updating our staff daily on new information relating to Coronavirus and will continue to apply every new measure advised by the Australian Government.
When you need a leak problem solved permanently, Call The Shower Dr on 07 3274 2843 and get the right advice. 
Call The Shower Dr, we'll give you the best professional advice available enabling you to take full advantage of the latest technology. We're quick, neat, reliable, professional and we we care about our customers.
The Shower Dr – We Repair, Restore and Rebuild bathrooms all over South East Queensland – guaranteed.
The Shower Dr. repaired showers in my house that been troubling us for ages. I could not have wished for any more. From my first inquiry to the finished job, everything was spot on. Thank you to all at Shower Dr.
Brisbane
U9 8 Chrome Street
Salisbury QLD 4107

Ph: 07 3274 2843

Monday - Friday  8:30am- 4:30pm