LOCAL PEOPLE YOU CAN TRUST
Cost effective bathroom rejuvenations
Bathroom Rejuvenation : The Shower Dr Brisbane
A SHOWER DR BATHROOM REJUVENATION OR BATHROOM MAKEOVER is the easy, cost effective way to add value to your home. Bathroom rejuvenations and makeovers transform an old and outdated bathroom or ensuite into a modern and contemporary shower space. The Shower Dr specialises in rejuvenation and makeover that make you old tired bathroom shine at the fraction of the cost of of a traditional full bathroom renovation.
Bathroom rejuvenation, cost effective and quick
IF YOU'RE CONSIDERING SELLING YOUR HOME you have probably already found many things around the house that need to be repaired, renovated, or simply touched up. When selling a house we all want to achieve the best possible sale price and to get top dollar it's crucial that your home presents in the best light when you put it on the market. You also need to make a good first impression on potential buyers as it's often during the first visit that your property does or doesn't make a buyers shortlist.
Bathroom rejuvenations and kitchen renovations
The two hot spots that are deal makers or deal breakers for many buyers are the kitchen and bathrooms, and these are the rooms most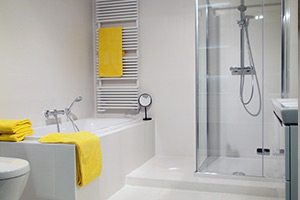 closely judged by potential buyers. According to a recent article about the top things that devalue your house, an old and tired bathroom was number 1 on the list. Yet the bathroom and kitchen are also the spaces where the most value can be added for a sale, often for a minimal investment.
In the past the bathroom was the most challenging room to upgrade with the cost of a renovation out of reach for most vendors, however this is no longer the case. The Shower Dr's Bathroom Rejuvenation Service is the cost effective alternative to bathroom renovations that will make your bathroom look fresh, clean and new.
A Shower Dr Rejuvenation service consists of:
A Shower Dr Bathroom Rejuvenation Service starts from as little as $1550.00 and can add many times this amount to the final sale price of a house as well as helping secure a quick sale.
Bathroom Rejuvenation service options
For clients wanting a more comprehensive service we also offer the following options: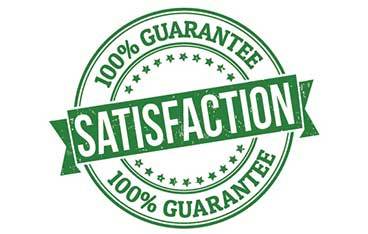 While such a bathroom rejuvenation service may seem like a time consuming process, our experienced staff can rejuvenate most bathrooms in just a day at the fraction of the cost of a bathroom renovation. In addition to this you have the security of a 7 year product guarantee and the assurance that all work is being carried out by a QBCC registered builder.
Nothing is more of a turn-off to buyers than a bathroom that looks tired and dirty and no matter how long you spend trying to clean grout, mould and tiles, it's almost impossible to achieve that new look. A Shower Dr Rejuvenation provides outstanding value for money and will add many more times the cost of the work to the value of the house helping you achieve a quick sale while maximising the selling price of your home.
"Rhys, wonderful job in the bathroom of 10B. Thank you and your team for providing professional services and excellent workmanship. Cheers."
Brisbane
Central Plaza 1
Level 35, 345 Queen St
Brisbane QLD 4000
Ph: 07 3274 2843


Monday - Friday  8:30am- 4:30pm